Stopwatch
A tiny tool that will always let you keep track of your valuable time.
Description
Have you ever experinced the moment where you browse Windows' Accessories folder, try to find a Stopwatch to time your work hours in the background, but didn't find it? Well, that's not going to happen with FutureSight Stopwatch, a quick, free, easy-to-install accessory for Windows which keeps track of your time as you really need it.
Features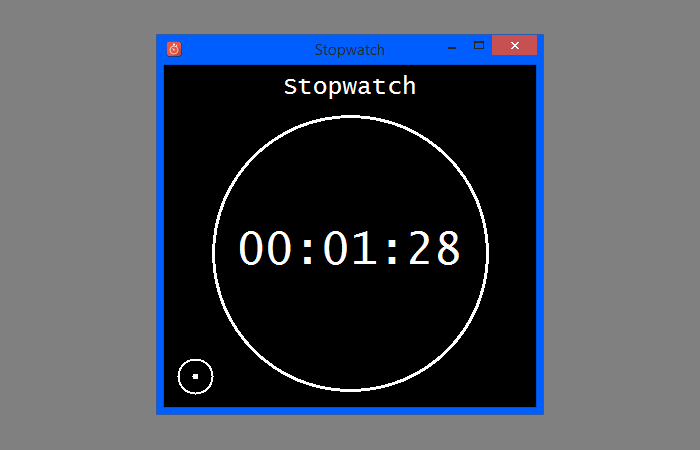 Basic stopwatch: click anywhere to start/stop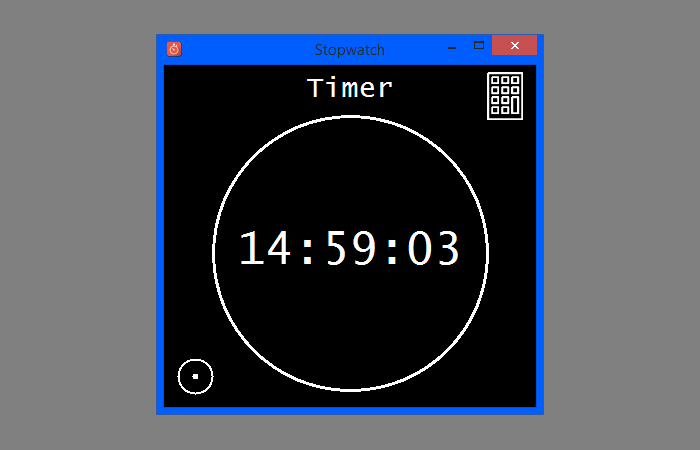 Countdown timer: click the top of the window to switch modes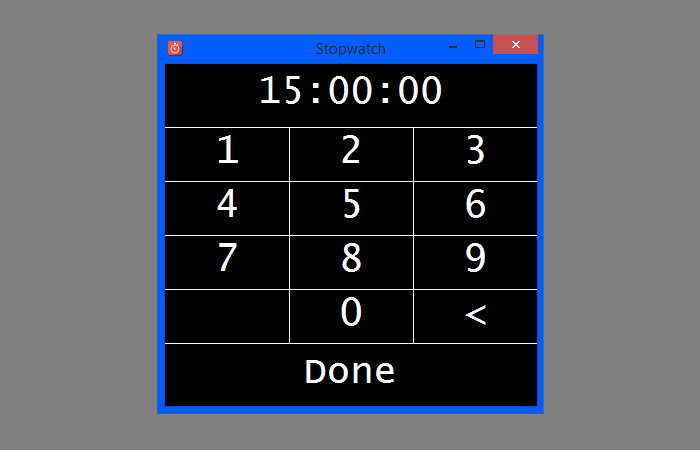 Set the countdown timer
Download
Stopwatch is downloadable now completely free of charge. Simply download it from the link above.
Requirements
| | |
| --- | --- |
| Operating System | Windows XP / Vista / 7 |
| Software | .NET Framework 4 |
| Disk space | 1 MB |
| RAM | 512 MB |